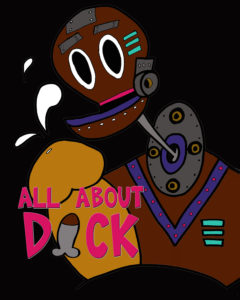 It's here! It's bigger, better and funnier!!!
All About Dick Vol 2 is bigger and better! Featuring Harvey Weinerstein and Judge Cockanaugh. You'll meet the Three Little Dicks who want you to huff and puff and blow them. A Field of Wet Dreams – stroke it, he will cum. The laughs keep cumming!
Perfect for bachelorette parties, grandmas quilting circle and anyone with an irreverent sense of humor!